Recent News
By kevin golovin on February 11, 2020
Kamran successfully passed his candidacy and proposal defence with flying colours. Congratulations Kamran!
By kevin golovin on December 24, 2019
The OPERA Lab challenged Dr. Zarifi's MEAS Lab to a curling contest for the holidays. There was brushing, bruising, and lots of laughing by all. A re-match is guaranteed for 2020, and perhaps next year we'll keep score!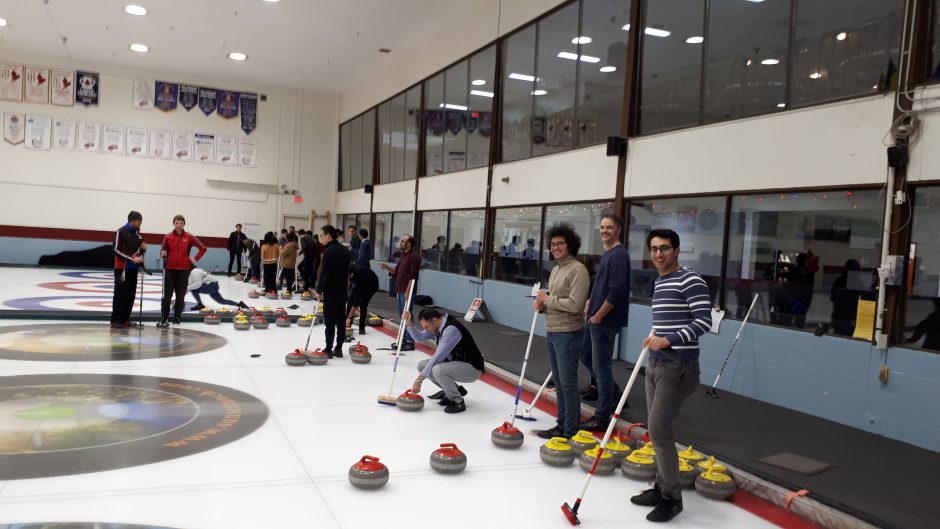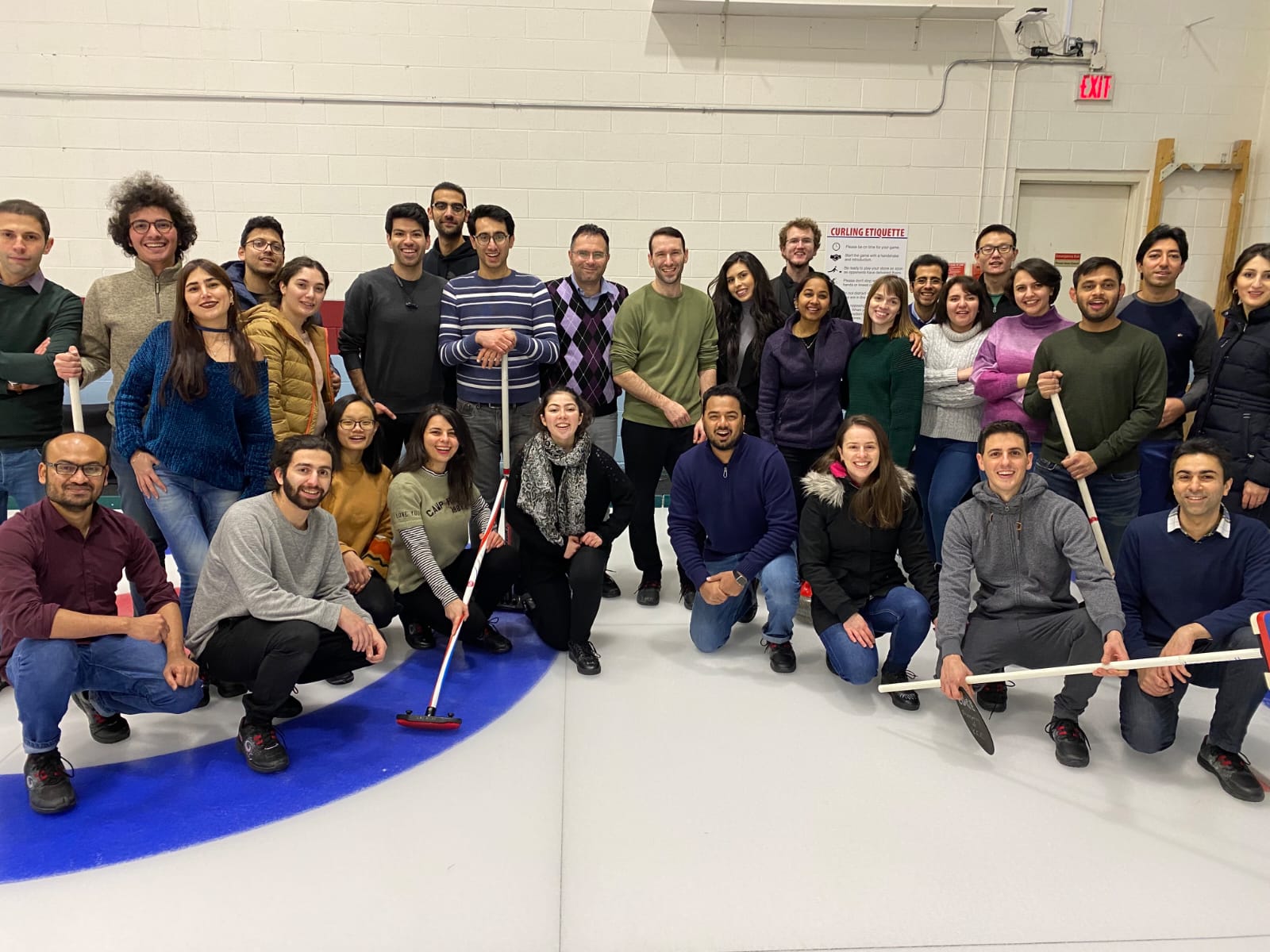 By kevin golovin on December 9, 2019
We are pleased to welcome Dr. Anu Pillai to the OPERA Lab. Dr. Pillai will be coordinating our Eminence Fund Cluster in Comfort Enabling Technologies, as well as overseeing the project developing antimicrobial fabrics. We are very glad to have you Anu!
By kevin golovin on December 9, 2019
The OPERA Lab was awarded a UBC Eminence Fund for our Cluster of Research Excellence in Comfort-Enabling Technologies! This award is bringing together a handful of faculty and several industrial and municipal partners, with the following mission:
This diverse team of researchers is working collaboratively with industrial partners to enhance human comfort in extreme and high-risk environments. The cluster combines multidisciplinary expertise in textile, biomedical, electrical, and materials engineering, as well as big data and machine learning to understand and maximize personal comfort.

The team will define and quantify comfort using thermal, physiological, psychological, fluid-mechanical, and environmental assessment tools and technologies. Applications include developing heat-resistent base layers for female firefighters, next-generation, breathable helmets, and evaluating comfort-enhancing technologies for preterm infants.
More information can be found here!
By kevin golovin on November 12, 2019
We are pleased to welcome Dr. Wanhee Im as the latest edition to the OPERA Lab. Dr. Im comes to us from Seoul National University and will be developing high-strength, hydrophobic paper,  both here in Kelowna and at the Pointe-Claire location of FPInnovations in QC. Welcome Wanhee!
By kevin golovin on October 26, 2019
Behrooz and Kiana attended CSChE 2019, presenting their works on developing omniphobic surfaces and ice sensors. Sounds like both projects were very well received!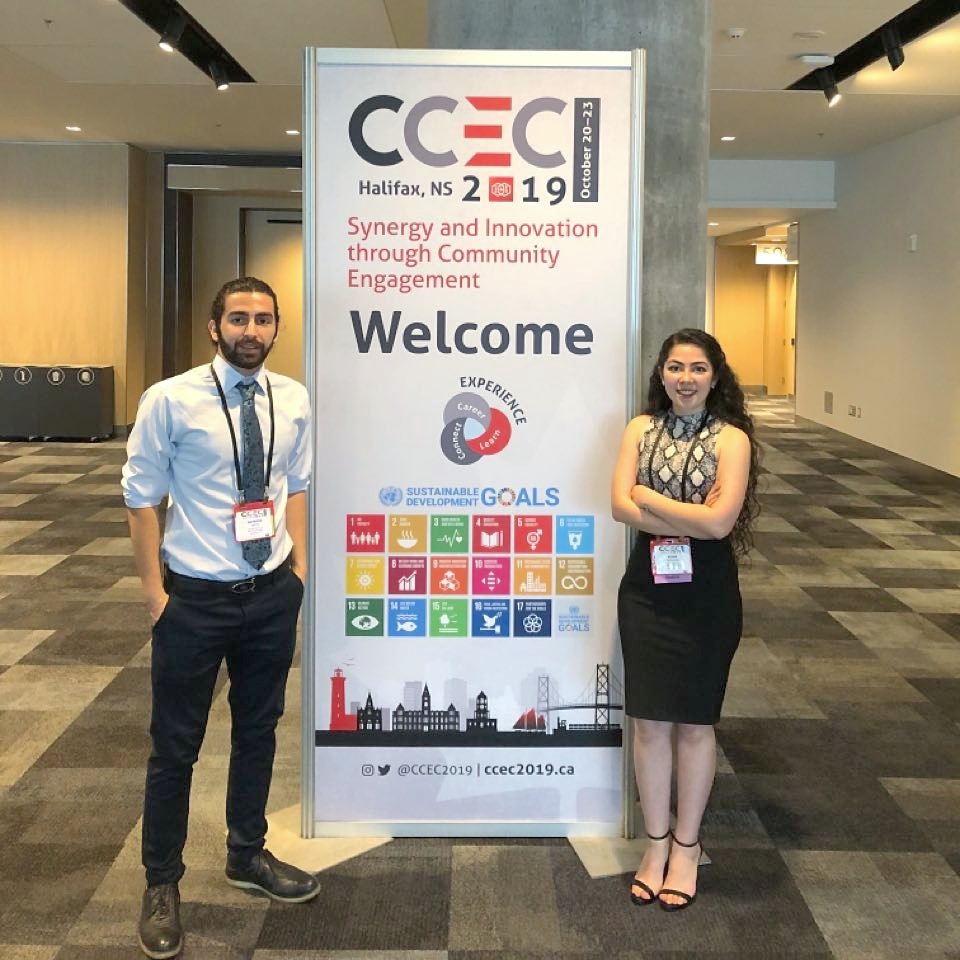 By kevin golovin on October 14, 2019
Our collaborative work with Dr. Rheault recently received funding from the Multidisciplinary Undergraduate Research Projects in Health (MURPH) program. MURPH is supporting two excellent undergraduate students, Helena Nunes and Giulia Rossi, on our project developing anti-mosquito paint for malaria prevention. Welcome to the group!
By kevin golovin on September 20, 2019
Global News did a story on the COMFORTS project: very impactful work!
By kevin golovin on September 4, 2019
The Government of Canada announced today that UBCO has been awarded $1.5M to develop more comfortable gear for the Canadian military. Dr. Golovin is leading the Comfort Optimized Materials For Operational Resilience, Thermal-transport, and Survivability (COMFORTS) Micro-network!
Prof. Golovin explaining to MP Stephen Fuhr how athletic apparel companies and the DND have similar requirements.
By kevin golovin on September 1, 2019
The OPERA Lab welcomes two new PhD students, Sonia and Mohammad. Glad to have both of you here!