Archives by date
You are browsing the site archives by date.
By kevin golovin on April 26, 2020
Something like nine months ago, the DND posted their  upcoming  challenges for the next round of the IDEaS funding competition. One quizzically named challenge was, "Breaking the ice – ground solutions for removing frozen contaminants from aircraft", which sparked the interest of Dr. Zarifi's MEAS Lab and the OPERA Lab. We decided that detecting ice […]
By kevin golovin on March 11, 2020
Our collaborative project with Dr. Zarifi and PRE Labs Inc. has been officially awarded an IDEaS Competitive Projects Component 1b for Chemical, Biological and Radiological (CBR) Hazard Detection and Planning. We are developing the next generation of personal protective ensembles that can simultaneously protect and detect wearers from hazardous solids, liquids, and gases. More information […]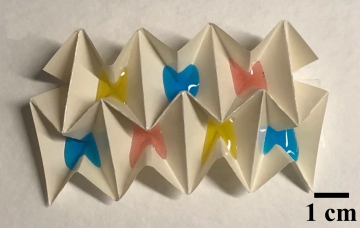 By kevin golovin on March 6, 2020
Dr. Zhao's work on non-fluorinated omniphobic paper is published in ACS Applied Materials & Interfaces. We (humans) are getting one step closer to eliminating the need for perfluoro-carbons in our daily lives. Great work Xiaoxiao and Arif! Non-fluorinated Omniphobic Paper with Ultra-low Contact Angle Hysteresis
By kevin golovin on February 11, 2020
Kamran successfully passed his candidacy and proposal defence with flying colours. Congratulations Kamran!