Archives by date
You are browsing the site archives by date.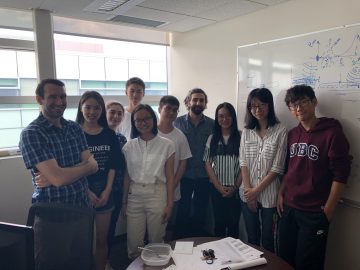 By kevin golovin on August 17, 2019
UBCO had the pleasure of hosting 30 students from Northwestern Polytechnic University in Xi'an, China. Six students were interested in the OPERA lab and spent a few weeks  getting a taste of OPERA research. A great experience overall and we hope to see them soon here as graduate students!
By kevin golovin on August 17, 2019
We are pleased to welcome Dr. Xiaoxiao Zhao from LSU. Dr. Zhao brings us his expertise on superhydrophobic surface development and microfluidics. Welcome to the group!
By kevin golovin on August 3, 2019
Kiana and Ben's publication on a new type of ice sensor is published in Sensors & Actuators B. Chemical! These new sensors offer a precise and sensitive method for tracking ice buildup on surfaces like airplane wings or engines. Awesome work! Check it out here.
By kevin golovin on July 20, 2019
We hosted high school students once again for a day of Materials Engineering, as part of the DiscoverE program. Once again the students developed superhydrophobic fabrics capable of repelling chocolate syrup. A day of excitement, fun, and learning was had by all. I hope to see many of those faces in my classes in the […]
By kevin golovin on July 13, 2019
Reeghan Osmond is the latest member to join OPERA, from BCIT. Welcome Reeghan!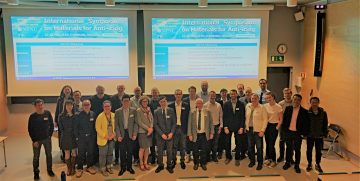 By kevin golovin on June 25, 2019
Dr. Golovin and Kamran attended the inaugural International Symposium on Materials for Anti-Icing, hosted by NTNU in Trondheim, Norway. An excellent two-day gathering of some of the top minds in anti-icing materials!
By kevin golovin on May 13, 2019
Dr. Majid Mohseni is the lastest member of  the OPERA group, coming to us from France. Welcome Majid!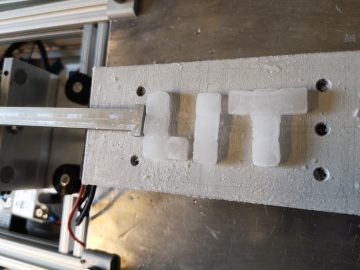 By kevin golovin on May 4, 2019
Behrooz proving to be the group artist once again! (Science publication)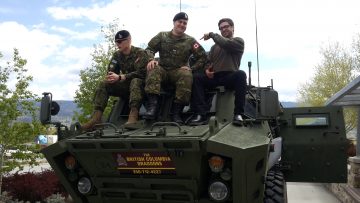 By kevin golovin on May 4, 2019
During the kick-off of COMFORTS, the BC Dragoons decided to roll up onto campus. Roozbeh was on top of things!
By kevin golovin on April 29, 2019
Our work on LIT materials was featured on Global News!